Is My Shower Leaking in My Salem Home Really That Big of a Deal?
2/3/2021 (Permalink)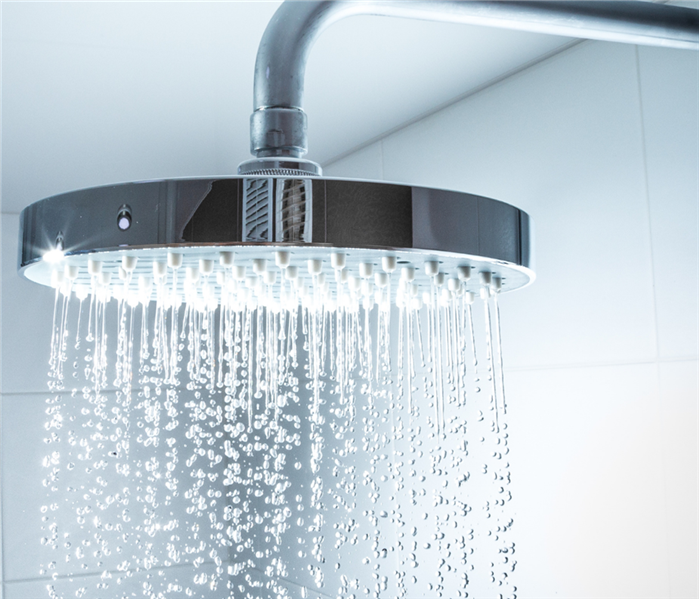 Hidden water leaks are no easy task to tackle. If you feel this is something that's over your head----call SERVPRO of North Columbiana County.
Let's talk hypothetic scenarios. You master bathroom shower head has been dripping. Okay, leaking for God knows how long. You've seen it. Ignored it. Hoped it would stop. But it hasn't. You think about it after you shower. You think…"could that be a bigger problem than I think?" Eh. It's a quick thought, and you go about your day. SERVPRO of North Columbiana County is here to remind you about that shower head and to warn you that hidden water leaks are a hazard in any bathroom.
Why would a small shower leak be such a hazard? Well. For starters, any obscured water leak can cause mold and mildew to start growing. Drywall impacted by a water leak can begin to grow mold and mildew as soon as 24 hours after exposure. Not what you needed to hear, right? Drywall acts as a sponge to water and moisture. Even if the mold and mildew are not visible—you can bet your 'shampoo' that a leaky shower head is guaranteed to have some sort of buildup. If you attempt to fix the leak yourself; you will most likely have to replace some of the damaged drywall that was touched by mold. And if breathing in mold does not scare you…the fact that it's most likely rotting away the wood in your studs, struts and other supporting beams in your bathroom should. This leaves the structure of your home susceptible to termites and roaches to further undermine the structure of the house. Not a good look.
Finding a hidden leak can be tricky. The goal is tracing it back to its source. It will take some investigation and problem solving since it isn't always as obvious as you'd like it to be. Build.com gives some key points to looks for:
The main signs to look for are dampness on walls, on the floor, or the ceiling, and a musty odor in the bathroom, even when not in use.
Eliminate other causes and easy fixes first, and then, once you're certain it's behind the walls, do the work to pinpoint the cause and source of the shower leak.
Keep in mind that repairing the piping may seem easy enough, but remedying mold, mildew and damaged structural components or drywall may take time and some research.
If you aren't willing to call in a pro, make use of pipe patching materials to stop the leak until you're able to properly fix it and the damage it's done.
Hidden water leaks are no easy task to tackle. If you feel this is something that's over your head----call SERVPRO of North Columbiana County.
We are water damage restoration specialists and are ready to restore your Salem home back to pre-water damage condition. We quickly extract the water and then dry your property using state-of-the-art equipment. SERVPRO of North Columbiana County uses moisture monitoring equipment to effectively measure and document the drying process to ensure your property is dry.
Please refer to our Water Damage Tips—Until Help Arrives Guide and follow these tips to protect yourself and your property and follow us on Facebook for more tips of the trade.